EFICIENCE
Function and innovative material integration, diagnostic of health state for Power Electronics' modules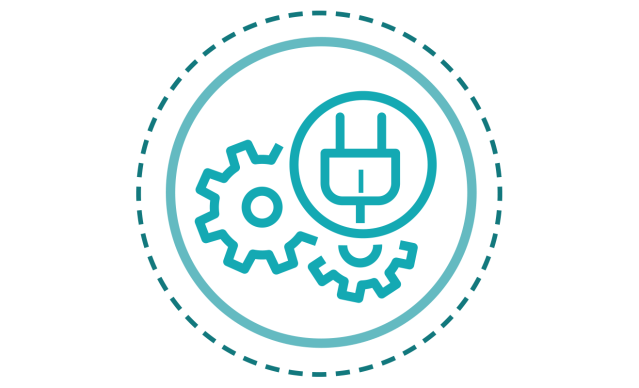 The EFICIENCE project aims to improve the power converters' efficiency. Power electronics integration and health monitoring of power electronics packaging issues will be addressed.
Combined approaches applied to power electronics modules will be studied in 3 work packages. More particularly, the work carried out will relate to:
The passive component integration such as capacitors through multifunctional materials. More precisely, multifunctional ceramics will be developed.
Health monitoring of the packaging will be achieved by a non-destructive test, novelty developed. The nondestructive test is based on analyzes of electromagnetic interactions.
The increase in conversion efficiency will be done through combined integration of technologies and power converter topologies within a module: a highly integrated multilevel module.
Target applications of EFICIENCE are related to mobility and energy transition trends, which lead to transform power conversion chains towards "more electric" systems.
Paul-Etienne Vidal received the Ph.D. degree from the Institut National Polytechnique de Toulouse, France, in 2004. He received the Habilitation à Diriger des Recherches in 2017. From 2004 to 2006, he was a Temporary Researcher with the Laboratory LEEI, INP/CNRS. In 2006, he joined the Laboratoire Génie de Production, of Ecole Nationale d'Ingénieurs Tarbes as an Associate Professor.