H2020 projects
The University coordinated 32 projects over the period 2014-2020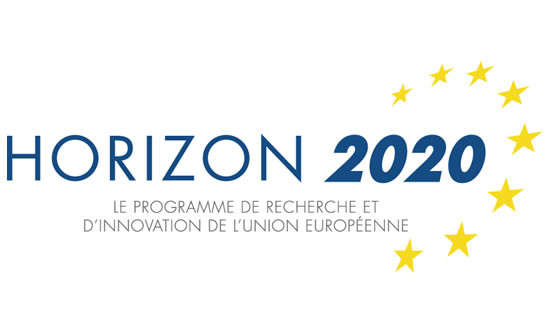 Horizon 2020 is a European programme for research and development for the period 2014-2020.
During this period, the University coordinated 32 projects responding to the three priorities of the programme:
Scientific excellence: raising Europe's level of scientific excellence.
Industrial leadership: to contribute to the competitiveness of European enterprises.
Societal challenges: to address the societal challenges facing Europe.
Projects starting in 2020
Acronym
Title
Manager
Laboratory
Thematic
MERFISH
Health-benefit understanding of mercury-selenium interactions from fish to human
Z. Pedrero
IPREM
Health, environment
BIOMIC
Bioindicadores microbianos y tróficos del estado ecológico
del ecosistema de la zona costera del SUDOE
C. Cravo Laureau
IPREM
Environment, coastline
Intel-Irris
Intelligent Irrigation System for Low-cost Autonomous Water Control
in Small-scale Agriculture
C. Pham
LIUPPA
Agriculture, Climate change mitigation, Internet of Things, AI
Projects starting in 2019
Acronym
Title
Manager
Laboratory
Thematic
AQUACOSM
Network of Leading European AQUAtic MesoCOSM Facilities Connecting Mountains to Oceans from the Arctic to the Mediterranean
E. Provost
ECOBIOP/INRA
Environment
EURAD
European Joint Programme on Radioactive Waste Management
E. Ahusborde
LMAP /Inria
Radioactive waste management
PIXIL
Pyrenees Imaging eXperience: an InternationaL network
J. Diaz
LMAP
seismic imaging for geothermal energy, R&D, Energy
REVALPET UP

Revalorisation des déchets de PET opaque en matériaux à haute valeur ajoutée

S. Dagreou
IPREM
Innovation / Technology / R&D
CRYSTINART
CRYstallization damage at the INterfaces of ARTworks
H. Derluyn
LFCR
materials, composite, interfaces, crystallization, damage
DESTINY
DESTINY
R. Dedryver
IPREM/CNRS
Training
EDENE
European Doctoral porgramme on Energy and Environment
G. Carbou
Collège des ED
Training / Energy / Environment
BENEFICCE
BioENErgy from biomass and bio-oil Fermentation using mIcrobial Communities to produce
Chemicals and Enzymes
R. Duran
IPREM
Environment
Projects starting in 2018
| Acronym | Title | Manager | Laboratory | Thematic |
| --- | --- | --- | --- | --- |
| SUDOANG | | | ECOBIOP/INRA | |
| PotaoeMETAbiome | Harnessing the potato-microbiome interactions for development of sustainable breeding and production strategies | E. Attard | IPREM | Sustainable agriculture, chimie |
| PRD-TRIGGER | Precipitation triggered rock dynamics: the missing mesoscopic link | H. Derluyn | LFCR | Civil engineering, architecture, maritime/hydraulic engineering, geotechnics, waste treatment, Chemical engineering, technical chemistry |
Projects starting in 2017
| Acronym | Title | Manager | Laboratory | Thematic |
| --- | --- | --- | --- | --- |
| ESCALED | European School on Artificial Leaf : Electrodes Devices | L. BILLON | IPREM-EPCP | Macromolecular chemistry / energy / materials |
| AQUASALT | Agriculture effects on inland saline water bodies and on lake/laguna hydrological complexes | R Duran | IPREM/EEM | Environment, climate, agriculture, sustainable development |
| MATHROCKS | | H Baruq | LMAP | |
Projects starting in 2016
Acronym
Title
Manager
Laboratory
Thematic
DBS

Des taches de sang séchées (DBS) pour l'analyse non invasive et le diagnostic précoce des maladies rares

C.Pecheyran
IPREM/ECABIE/CNRS
Health
OUTBIOTICS
Technologies innovatrices pour le diagnostic, la prévention et l'élimination des
polluants émergents (antibiotiques) dans les eaux du territoire POCTEFA
J.Szpunar
IPREM/ECABIE/CNRS
Environment
Projects starting in 2015
| Acronym | Title | Manager | Laboratory | Thematic |
| --- | --- | --- | --- | --- |
| SOPRANO | Soot Processes and Radiation in Aeronautical inNOvative combustors | R. Manceau | IPRA -LMAP | Aeronautics / Low emission technology |
| REVALPET | Recyclage et régénération de bouteilles de lait en matériaux innovants | S. Dagreou | IPREM-EPCP | Economic development |
| FOODYPLAST | Eco-friendly and healthy Food plastic packaging | A. Allal | IPREM-EPCP | Agri-food / economic development |
| HPC4E | | S. LANTERI | M3D/INRIA | |
| AQUAEXCEL 2020 | | | NUMEA/INRA | |
Projects starting in 2014
Acronym
Title
Manager
Laboratory
Thematic
NAIADES
Na-Ion bAttery Demonstration for Electric Storage
R. Dedryvere
IPREM
Enery
SAS-MEM
Modeling and Design Strategy of New Polymer Self-assemblies for Functional Membranes.
O. Borisov
IPREM
Materials science, nanotechnology
DEW
Detachment of water: Light triggered water droplet release from biomimetic honeycombstructured
polymer surfaces
L. Billon
IPREM
Macro molecular chemistry / Polymers
HELIS
High energy lithium sulphur cells and batteries
R.Dedryvere
IPREM
Energy